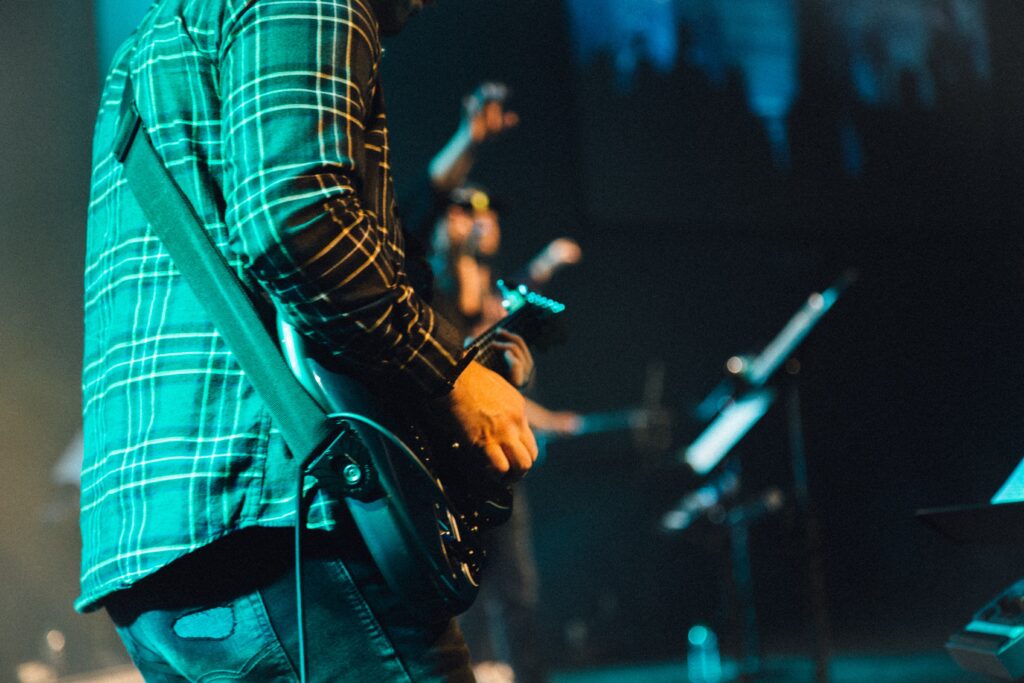 NCEA solo performance is one of the exams that all ncea music students have to perform in. For some this can be a stressful assesment as it might be your first solo stage performance. To have the best chance of passing this exam follow the four main parts of the grading that your teacher will look for.
Stage presence
The way you interact with the audience while playing. To improve stage presence don't stare at the guitar the whole time without acknowledging the audience. The most important part of your stage presence is not showing your mistakes when you make them. After making a mistake move on as quickly as possible without missing too much.
Song difficulty
How difficult the song is, this includes the whole song so there must be multiple sections to demonstrate skill. Rock school provides songs that use a grading system from 1-8 levels which is a very simple way to play a song at a good level. If you want to play a song that is not part of rock school just check with your guitar teacher if it is at a high enough level of skill.
Performance security
How secure your performance is will be based on how well you play and deal with any mistakes made. This is where you will be judged on your technique, sound, and skill.
Things to note:
It is important to practice setting up your amp and guitar before the performance especially if the song you playing is heavy or distorted. Trying to set up a tone is difficult under pressure so set everything up and do as much practice beforehand as possible.
Practice playing standing up before the performance until it becomes natural. This is something a lot of guitarists forget about especially with technical songs where standing can affect technique. Now with all this imformation good luck on your NCEA solo performance

If you want to learn the guitar and you live in and around Cambridge, Te Awamutu, or Hamilton. You can book here. The first lesson is free!