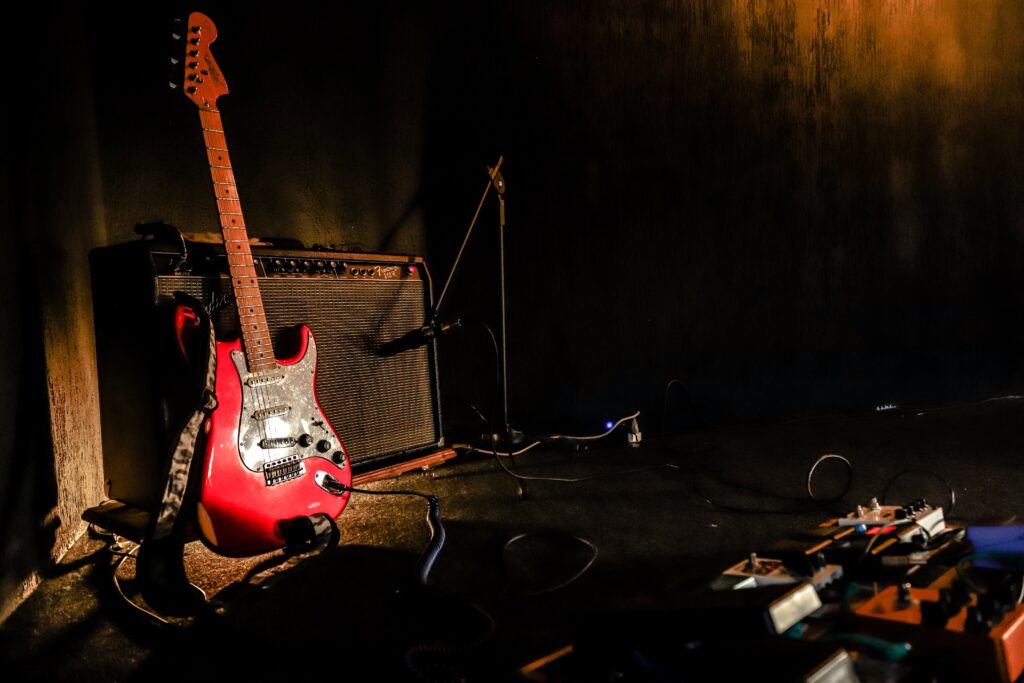 There are two main types of guitars to look at for a beginner acoustic or electric.
The three things to think about when buying a guitar.

Price
Acoustics are cheaper than electric due to them being a much simpler design without needing an amp to go with the guitar. A cheap acoustic guitar will cost around 40-60$ whereas a cheap electric guitar-amp combo will more likely be 300$. It is common for guitarists to start learning on an acoustic guitar and then move onto electric or acoustic-electric after a year or so however based on their preference or other things I will talk about in this article.
Style
What music do you like to play? If you are learning guitar to play using distortion eg metal, rock music, then a cheap electric guitar and amp might be a good place to start to learn the basics.
However, if you are learning guitar just to learn the basics and play some chords, acoustic is a good place to start.
Sound
Are you able to play loudly at home or do you need to practice quietly? If you need to practice quietly unplugged electric guitar would be the best way to practice as it can't be heard through rooms.

Recommendations
When first learning I recommend learning on an acoustic guitar as it is cheap and easy to get started on.

If you are a beginner starting on guitar click here to learn: Here
To look at basic guitars to buy click: Here


If you want to learn the guitar and you live in and around Cambridge, Te Awamutu, or Hamilton. You can book one free lesson here.